Hey there, lucky bride! 2014 is here, ushering in a new swoon-worthy wedding season. We went up and down the coasts talking to wedding experts and everyone agrees: 2014 will be the year of true romance. Weddings are going softer, sweeter, lusher and more heartfelt. It's a return to classic chivalry, to the things that made our mothers cry, and it's happening just in time for you to melt hearts and make memories.
1. Pink is back! Do you already feel like a blushing bride? Carry that sweet love over to your color schemes. "It's the nudes, the blushes, the peaches — not Pepto Bismol pink!"are the color for this year.
The return to romance ushers in a new love for the formality of days gone by. Think white-gloved waiters and big band dancing, crystal candlesticks and gold-rimmed china. One major bridal inspiration for the return to tradition comes from Hollywood. "It's the look of 'The Great Gatsby,. Her brides are still falling hard for the bubbly, approachable elegance of the Roaring Twenties.
4. Lush, soft, Exquisitely romantic — the flower of the year is the many-petaled tree peony, cherry blossom trees & flower backdrops.
5. Adorable little freehand illustrations will adorn invitations everywhere this year. These invites are completely custom, so if you can dream it, an artist can help you bring your vision to life. And in the sweetest trend of all, invitations this year are getting small.The most requested look is for an invitation smaller than the standard 5x7 — something little, dainty and infinitely precious.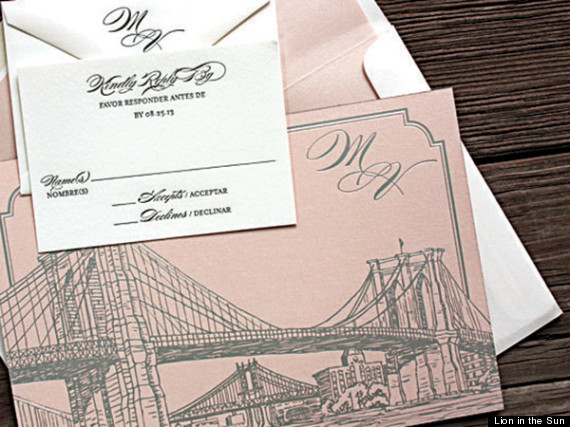 6. Colors combo gaining more popularity are
And Of course the most lovable one for the year